Good Samaritan Ministry
St. Jude Parish supports various local organizations in need through the "Good Samaritan Ministry". Check here for the ministry that we are currently assisting and for the needs of that organization.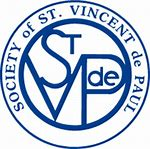 The Society of St. Vincent de Paul is a lay Catholic ministry that promotes the spiritual growth of its members through service to the poor. Your donation allows our trained volunteers to visit people that are in need of food or other financial assistance that will help get them through a tough time. The ministry's emergency line (423-999-6332) is very busy right now as so many are dealing with the employment fallout from the COVID-19 pandemic. Thank you in advance for your donation!
Blessings,
St. Vincent de Paul Society – Chattanooga
FOOD for the SVDP Pantry
Cereal (12 oz boxes are also needed for smaller families)
Canned Chicken & Tuna
Canned Fruit
Pasta
Peanut Butter
Jelly
Spaghetti Sauce
Dried Beans & Dried Rice
Boxed (shelf-stable) Whole or 2% Milk - This product does not have to be refrigerated, is in high demand, and is our #1 needed item. Dollar Tree stores generally sell these at the best price but can be found at other stores.
Thank you so much for helping us serve the poor of our area!