Show Your Saints Spirit!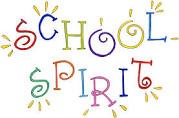 The ST. JUDE ONLINE SPIRIT STORE will be open several times throughout the year. Watch for announcements for upcoming stores!
Check out the spirit sale for many items including masks, t-shirts, sweatshirts, bags, etc. There are great new items and designs!!
There are items at various costs, for adults and children alike!!